Facebook Advertising Consultants
With over 40 million active business pages on Facebook, it's a no-brainer to ensure your business can be found on one of the world's top social media platforms.
There is a multitude of ways to promote your business effectively using Facebook.
By delivering relevant information to users targeted by demographics, location, interests, and behaviors,
it may very well be the best bang for the buck. Unlike AdWords, users can easily share your ads if they are designed to interact with their personality and interests. People of the same interest tend to know others online and offline.
Facebook also now offers a new local awareness campaign that allows users to call you from their mobile phone and to get directions.
Available Facebook Advertising Objectives:
Boost your posts
Promote your Page
Send people to your website
Increase conversions on your website
Get installs of your app
Increase engagement in your app
Reach people near your business
Raise attendance at your event
Get people to claim your offer
Get video views
Get LEADS – collect leads within facebook with popup lead generation forms that auto populate user's info.
Location Targeting
Most small businesses service locally so targeting by location is a great filter. You can target by radius, by city, zip code, state, or country.
You can also exclude certain locations for fine tuning. For example, you want to target Middlesex county, but do not want to target a certain town within it.
Demographic Targeting
You can refine your targeted audience by their profile information.
Some basic categories include:
Age
Gender
Relationship status
Education
Type of Work
Financial
Home
Ethnic Affinity
Politics
Life Events
Targeting by Interests
Facebook creates a list of interest based on their hobbies, pages they like, and keywords they have on their timeline.
Behavioral targeting
Behaviors are created from a user's activity on Facebook and offline activity provided by 3rd party partners.
This is powerful; as an example,  as you can precisely target men 18 – 25 years old that also enjoy baseball and live in the United States.
Advanced Targeting
Custom audiences allow you to target existing customers and leads when they are on Facebook.
You can create the custom lists by uploading contact lists, remarket to previous website visitors, and create cloned audiences (based on contact lists, website visitors, and page fans).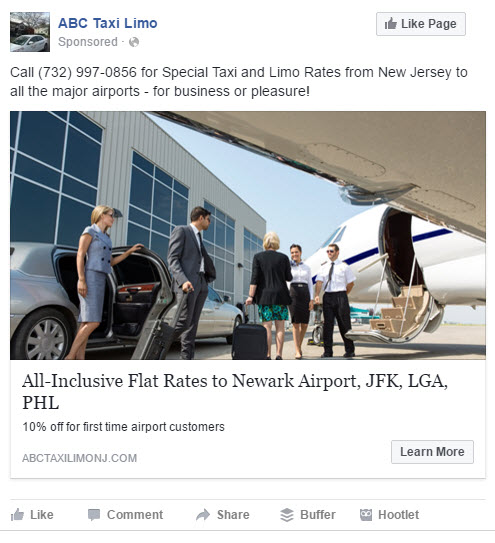 There are countless consulting companies out there. If anyone provides a quote or offers a service before
understanding how your business ticks, then you should think twice.
In the same sense, if a business seeks to hire for marketing or technical services,
relying on price without learning more about who they are hiring, will pose the same risk.
Let's chat to discover if we are a good fit for your business.
Give us a call today at 732-993-8187 and let's get to know each other.
By hiring Smek Digital Consulting, business owners are given access to expert web designers, SEO analysts, marketing consultants, I.T. professionals, and small business consultants. Each and every team member at Smek Digital has at least 5 to 10+ years of experience in their expertise.