Broken links or 404 errors can really hamper the user experience.
Have you ever been to a website and clicked a link that didn't work, saw X's over missing images, or a video that wasn't valid any longer?
I don't know about you, but if I'm shopping for professional services or products, that's a major turn-off.
Sometimes we link content from other sources that become invalid, embed a video that's no longer valid,
change a page URL's without creating proper 301 redirects, delete a page, or just simply used the wrong URL in the hyperlink.
Yes, it happens to the best of us. That's why I utilize several methods to ensure broken links are reported ASAP and corrected.
Once a broken link is found, I either create a 301 redirect to the right page or revise the content on the offending pages.
Google Search Console (Webmaster Tools) provides in-depth Reports
If you don't already use Google Search Console, I highly recommend doing so. It is one of the best tools to show you what Google
thinks of your website. The "Crawl Errors" report will show detailed URL errors segmented by desktop and smartphone devices.
When you click one an item, it will show you the exact URL and which page(s) the link was found.
Once a page is fixed, you can escalate the reindexing speed by going to "Fetch as Google",  adding the URL, clicking FETCH, and then clicking the "SUBMIT TO INDEX" button.
NOTE: You will eventually find weird URLs that do not exist on your site in this report. It is most likely caused by bots so they can be ignored or just click the "MARK AS FIXED" button.
A Free Website that performs online scanning for broken links
http://www.brokenlinkcheck.com 
Summary of the features from the developer's website
– Checks your websites and blogs for dead links (404's)
– Scans up to 3,000 pages for free edition
– Validates both internal and external URLs
– Shows the location of problematic links in your HTML
– Reports error codes (404 etc) for all bad URLs
A Free Chrome Extension for checking links
Check My Links Chrome extension
Check My Links is a link checker that crawls through your web page and looks for broken links.
It will highlight every link on the current page either GREEN for valid or RED for invalid.
WordPress plugin for Checking Broken Links
I use this WordPress plugin on most projects. It will automatically monitor and send reports about your WordPress site's broken links. It's free but donate if you can!
What I really like is that it will not only monitor anchor text links, but also tracks youtube video embeds, images, and also content "hot linked" from other sources.
You can view the list of links and immediately edit the URL or unlink it. This saves me tons of time.
Main Features:
Monitors links in your posts, pages, comments, the blogroll, and custom fields (optional).
Detects links that don't work, missing images and redirects.
Notifies you either via the Dashboard or by email.
Makes broken links display differently in posts (optional).
Prevents search engines from following broken links (optional).
You can search and filter links by URL, anchor text and so on.
Links can be edited directly from the plugin's page, without manually updating each post.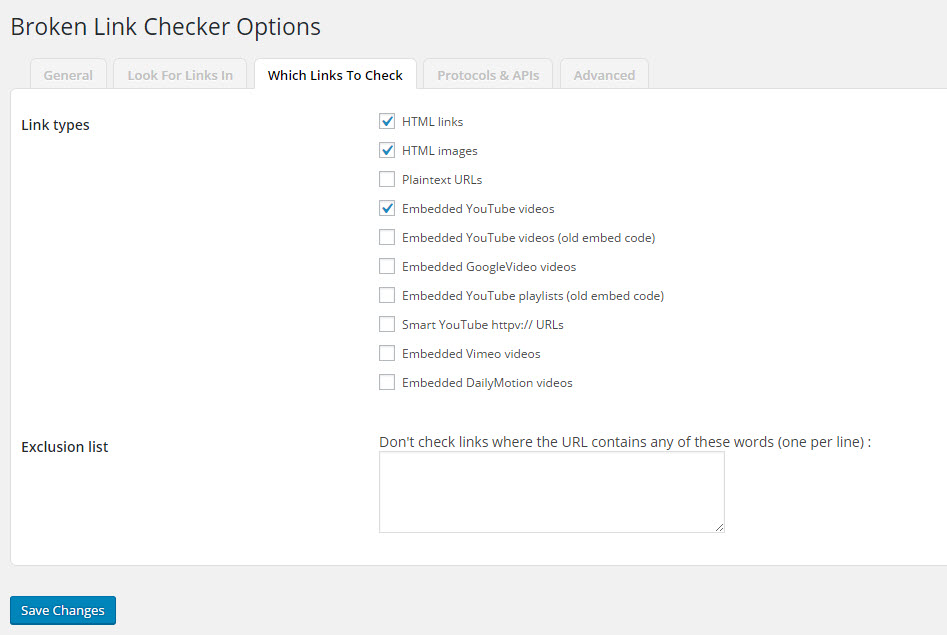 Desktop Software for Checking Broken Links
SEO Powersuite's Website Auditor
For a more automated method, check out this Site Audit Tool by SEO Powersuite. This is my go-to tool for doing a quick, yet detailed audit of a new website for prospecting purposes and ongoing analysis. Besides for finding broken links, it has a plethora of easy to understand reports that tell you what and why to fix it.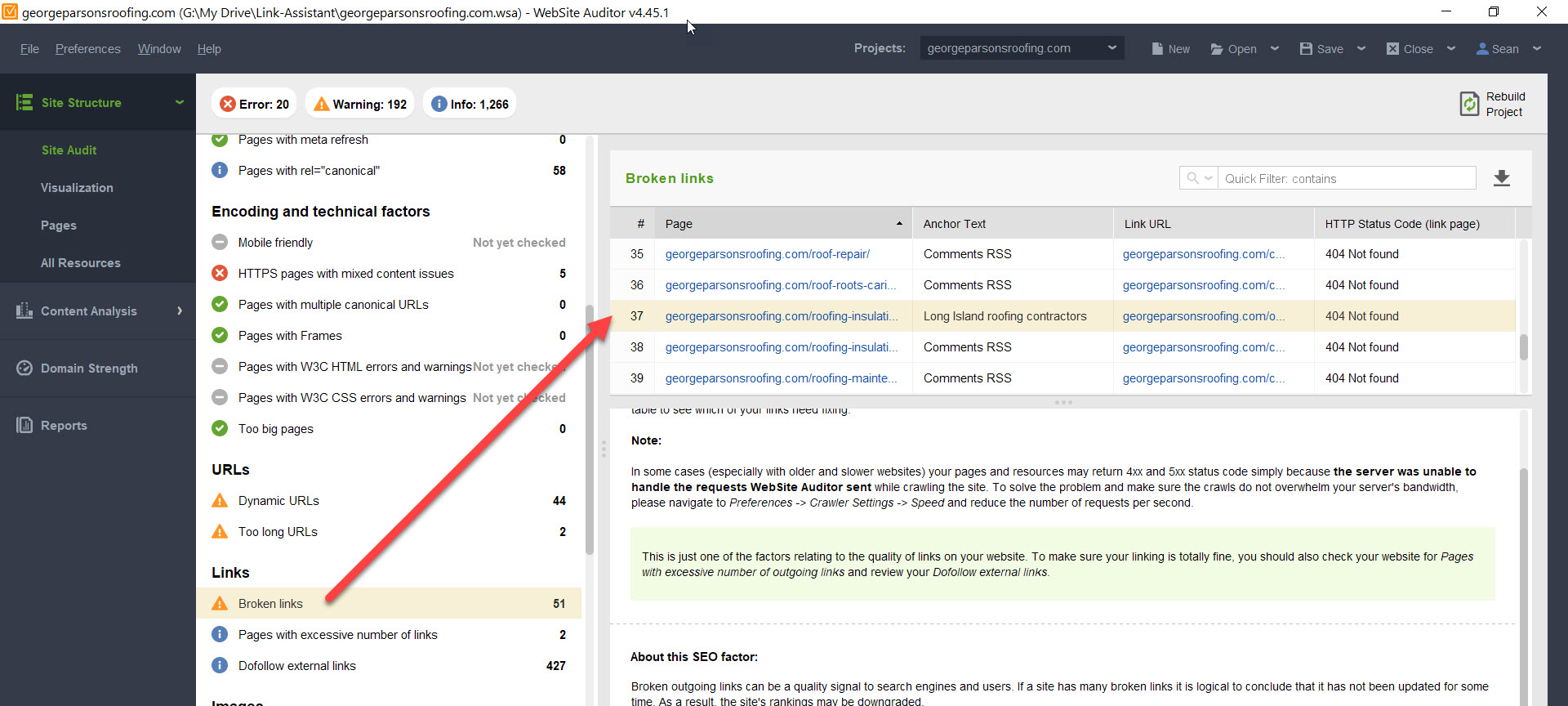 I know that there are countless other methods that are more advanced such as Screaming Frog SEO Spider, but this small list can be used by beginners to advanced webmasters.
Do you have a tool that you consider the BEST? Let me know below in the comments.